BASIC FUNCTION
This position is accountable for day-to-day drilling rig operations and maintenance of a wide variety of equipment. Specifically – managing operations and maintenance of drilling rigs
RESPONSIBILITIES/DUTIES
Essential Functions –
Tool pushers and crews directly report to rig supervisor.
Manages cost for rigs and equipment without compromising of safety.
Minimizes rig and equipment downtime
Communicates with customers and company men
Analyzes worker and production problems, recommends solutions, such as improving production methods or implementing motivational plans.
Communicate with management and technical personnel, other departments, and contractors in order to resolve problems and to coordinate activities.
Examines and inspects work progress, equipment, and construction sites to verify safety and to ensure that specifications are met.
Plan/bid P&A, fishing methods and select tools for removing obstacles, such as liners, broken casing, screens, and drill pipe, from wells
Daily review/analysis of all workover rig reports submitted by tool pushers
Preventive maintenance plan on all equipment and rigs
Profit/Loss job reviews of all major workovers and Plug/Abandon
Meets monthly with tool pushers
Review of weekly business expenses.
Performs related duties as assigned which may not be specifically listed in the job description, but which are within the general occupational series and responsibility level associated with the incumbents' class of work
BASIC FUNCTION
This position is accountable for day-to-day drilling rig maintenance on a wide variety of drilling equipment. Specifically – drilling rigs
RESPONSIBILITIES/DUTIES
Essential Functions –
Observes and listens to operating machines or equipment to diagnose machine malfunction and determine need for adjustment or repair.
Keep a daily time log with a break down from one process to another.
Makes notes on the tickets when you call for services such as vacuum trucks, wireline, haul trucks, etc.
Makes notes on bid-jobs denoting time on bid and time bid.
Manages expenses and revenue associated with rig operations.
Calls for services when needed.
Plans job activities in advance of moving in and starting a job.
Pre-plans jobs for optimum efficiency.
Calls supervisor for availability of trucks.
Responsible for helping manage the move in / move out hours.
Responsible for protecting the environment from spills and housekeeping throughout the day.
Ensure the equipment is maintained and in safe, clean and working order.
Operate the equipment within set parameters.
Dismantles machine or equipment to examine parts for defect or to remove defective part.
Maintains and lubricates machine tools and equipment.
Performs scheduled preventative maintenance.
Performs related duties as assigned which may not be specifically listed in the job description, but which are within the general occupational series and responsibility level associated with the incumbents' class of work.
---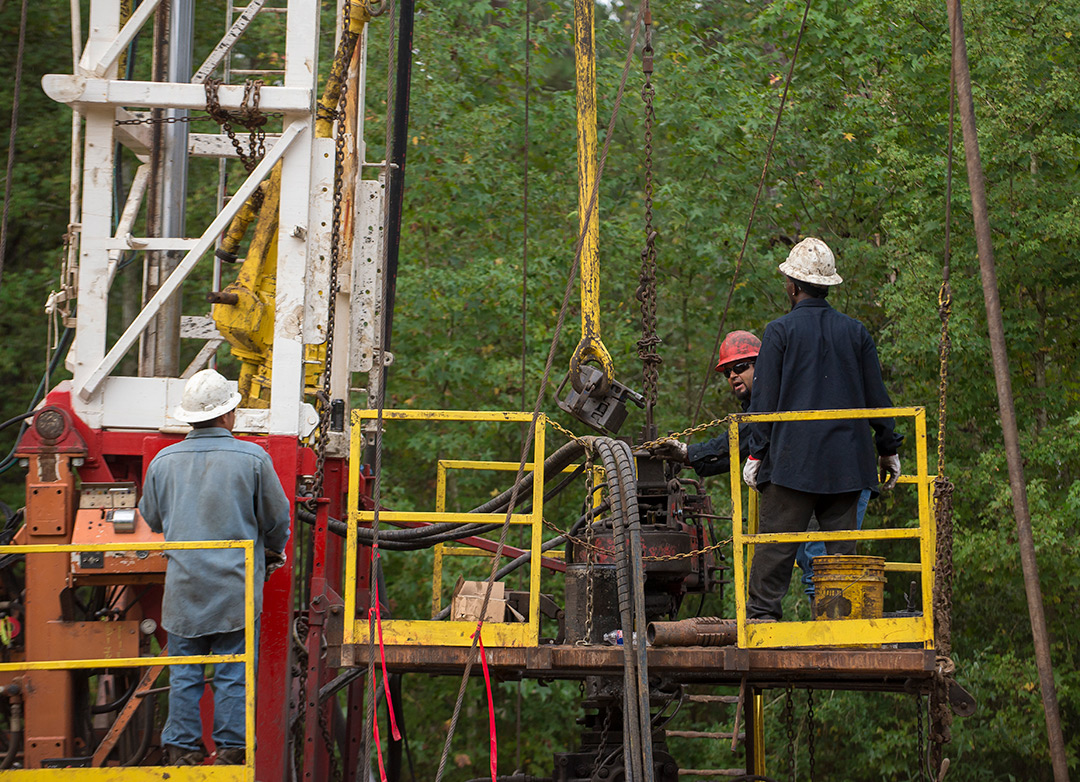 ---